About
TPO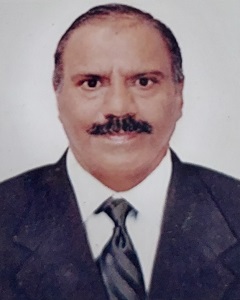 Dr. Sunil Sangolli
Training & Placement Officer
The Institute has a very strong industry interaction center and a full-fledged Training and Placement Cell. Regular mock interviews, group discussions etc. are conducted to train the students to develop soft skills. Many reputed companies visit the institution for campus recruitment.
Training
Provided
Arranging MOCK sessions for enhancing the communication skills, group discussion techniques, and written test which are the screening methods used by the organizations these days.
Developing a strong bond between industry and students by keeping up to the expectations of both.
Arranging guest lectures by eminent personalities from the industry, so at to emphasis the ever changing need of the industry and how to make one ready for it.
Continuous updating the database for meeting the different requirements from the organizations and to make students chose the best possible company and remunerations.
Updating various departments about the requirements of the industry so as to enable them to get the students ready for the external world.
Informing students about job opportunities with different PSU, providing them with required forms and helping them to complete the same and dispatch them in time.
Arranging In-plant training, Industrial visits, Projects, Guest lectures and other Industry-Institute interaction activities,Faculty Development Programmes,Orientation Program for Students,Career Counseling & Development Centre,Placement Seminars & T
All final year students are exposed / trained in Career Awareness sessions Model Aptitude tests, Mock Group discussions & Interviews to excel in the Recruitment process Guidance sessions for higher studies.
Contact Person : Dr. Sunil Sangolli
Designation: Training and Placement Officer
Email Id : placements@vsmit.ac.in
Mobile No. : 9845050680