Chairman's Message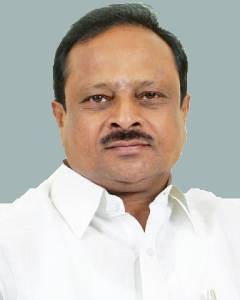 Shri Chandrakanth S. Kothiwale
Chairman,
VSMSRKIT Nipani
Vidya Samvardhak Mandal's Somashekhar R. Kothiwale Institute of Technology, Nipani was established in the year 2010 with aim to impart quality education to the rural youth and to the border area students of Karnataka and Maharashtra states.
The institute is located in Nipani town which is on national highway No.4, 70 kms from Belagavi city & 35 kms from Kolhapur. VSMSRKIT is an integrated technical campus which runs Bachelor of Engineering programs in regular shift & Diploma in Engineering in second shift.
Well equipped infrastructures is state-of-the-art, with all modern aids to provide the excellent atmosphere for the teaching - learning process with the advancement of the technology. An excellent team of teaching faculty is induced and the right atmosphere is created to foster a community that strives to achieve the best possible educational environment. The a boratories possess the state-of-the-art equipment to give every student the hands on training assisted by a team of excellent supporting staff. For outside students hostel facility is made available separately for girls & boys within the campus of the institute. I heartily welcome the young aspiring students to be a part of VSMSRKIT and get through successfully as qualified professionals to contribute to the development of the nation.
The institute feels very proud for being awarded as "The Best Performing College of the Year 2015-16" by KSCST, Govt. of Karnataka.