Department of
Computer Science and Engineering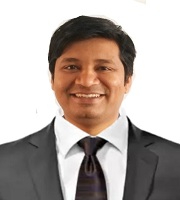 Prof. Rahul Palakar
Head of Department
The Department of Computer Science and Engineering was established in the year 2010. The Department is committed to continuously improve the quality of education by enhancing the knowledge of Students. The Department has well equipped computer laboratories with latest configurations & Software tools.
The Department has well qualified & experienced staff members. Youths must participate solely by rendering their contribution in creative, logical and analytical thinking. Hope the present generation inculcates the passion of engineering and constructs the new world where limpidity of life exists Wish everyone a success and be happy always.
Vision :
To become a centre of excellence in computer education and research and to create the platform for industrial consultancy.
Mission :
To produce globally competent, quality computer professionals and to inculcate the spirit of moral values for the cause of development of our nation.