Department of
Diploma Civil Engineering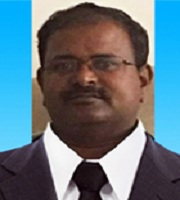 Prof. Mahesh Shirur
Head of Department
The Department of CIVIL Engineering is active and vibrant in making sure of quality teaching-learning process through its highly competent and dedicated faculties. The department is equipped with modern laboratories. Department has associated with civil engineering students association for organizing extra-curricular activities, technical seminars, technical meets etc. by name 'RACE' i.e. Robust Association of Civil Engineers.
This academic year, teachers and faculties have raised their bar through active research paper publication and participation in various technical meets, seminars and paper presentations. Students too have excelled in curricular and extra-curricular activities. The department also actively undertakes consultancy and testing services from various private and Government Department.
Vision :
To impart knowledge and excellence in civil engineering and technology with global perspectives to our students and to make them ethically strong engineers to build our nation.
Mission :
To produce civil engineers of high caliber, technical skills and ethical values to serve the society and nation.