Department of
Diploma Electronics and Communication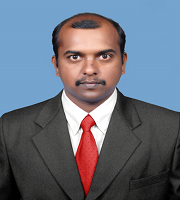 Prof. Prashant Hebbale
Head of Department
The Department of Electronics and Telecommunication is established in the year 2010 to impart the quality education to the budding engineers. As the 21st century is the century of communication and competition, our main motto is to produce graduates who will be technically sound, well cultured and globally competent. Currently we have 13 well qualified and experienced faculty members and 5 supporting staff.
The department has 10 different laboratories supporting our curricula especially in the areas of electronics and communication. Since the invention of transistor at Bell Laboratories in 1947, the field of electronics has grown exponentially and it continues to grow. From a simple 1-transistor IC, now the field is witnessing million transistor ICs. Similarly, the communication engineering has progressed tremendously from the days of Alexander Graham Bell. Together these two areas touch upon every phase of human life. On successful completion of the program, the students can have a challenging career in their life.
Vision :
The Department of Electronics & communication Engineering envisions the upliftment of students especially living in rural areas. Through an effective teaching learning process and quality research, to make them competent globally with sound technical, interpersonal, analytical, managerial skills and professional ethics.
Mission :
To develop Globally competent, Qualified professionals & Technocrats in Diploma Electronics and Communication to inculcate the spirit of moral values for the development of nation.